Get Your Location Ready for.. Star Wars
STAR WARS: THE RISE OF SKYWALKER
The latest and highly anticipated Star Wars film 'The Rise of Skywalker' is dropping on December 20th in theaters everywhere.
Get guests excited by incorporating your Star Wars games with events & promotions!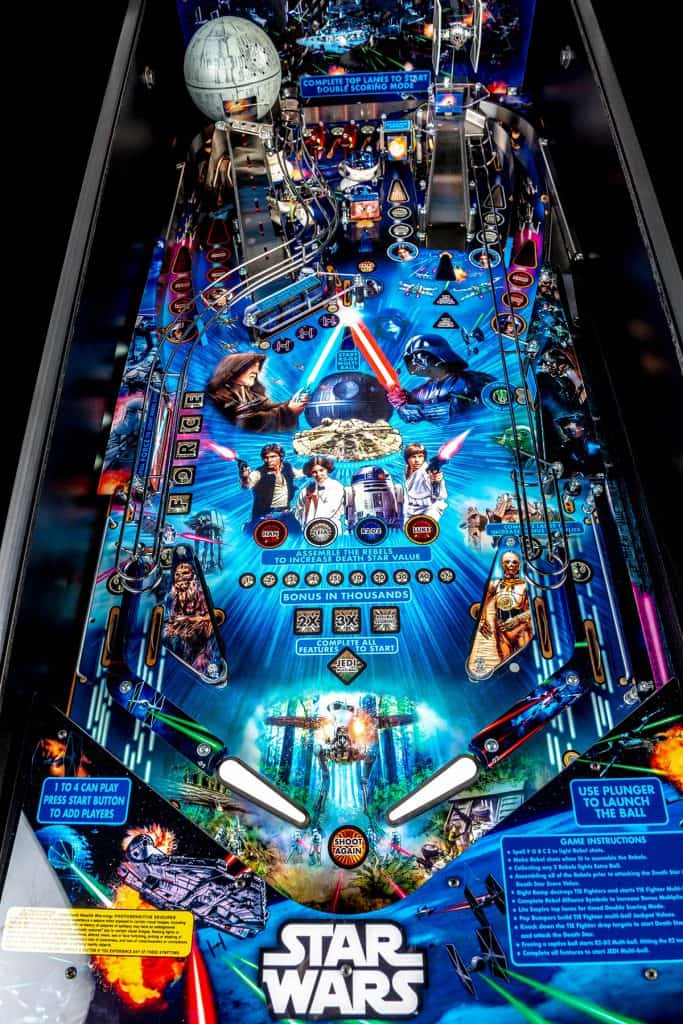 Host a pinball/ gaming tournament
Increase sales, create a sense of community, and gain recognition by hosting a tournament featuring your Star Wars pinball machines. Or, if you have the Star Wars Battle Pod, have players try for the highest points and hook up a TV so everyone can watch & cheer on. Winners can get tickets to an upcoming showing of The Rise of Skywalker or another fun Star Wars-related prize!
Offer themed food & drinks
If your location includes a food or drink menu, take advantage of the opportunity by creating fun dishes and cocktails that will take guests to a galaxy far, far away!
Guests will more likely go for a themed drink that is a limited-time special rather than what is always on the menu.
Stage photo ops with props & characters
Increase traffic on your social media accounts by creating fun photo op areas around your location – specifically near your Star Wars game(s). Get Star Wars cut-outs, toy lightsabers or take it a step further and have the 501st Legion or the Rebel Legion come out in costume and in character to interact with guests.
Have guests tag your social media accounts or use a special hashtag related to your company for a discount or coupon.