Adrenaline Amusements
Adrenaline Amusements Inc. was founded in 2010 to create entertainment products for the kids in all of us. Our award-winning games are so addictively entertaining that they offer unique experiences that cannot be found anywhere else.
Original game concepts and mind-blowing products based on the latest and hottest licenses on the market.
R&D
Our R&D team comprises seasoned experts with decades of experience in applied research, industrial design, and electrical and mechanical engineering.
Production
Because all our products are entirely manufactured and assembled in our plant in Canada, Adrenaline maintains complete control of the production process—even the most minor details. Each product undergoes lengthy and rigorous testing by our quality control department to ensure the stellar quality that our discerning clients have come to expect.
Software development
In 2013, Adrenaline Amusements acquired Sarbakan Inc., one of Canada's longest-standing and most experienced video game studios. Today, the combined strengths of the two companies have enabled Adrenaline to create arcade products that are more original, innovative, and revenue-generating than ever before.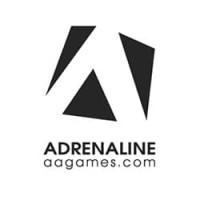 All Products by Adrenaline Amusements