Bowling Centers-Which Attraction Is Next?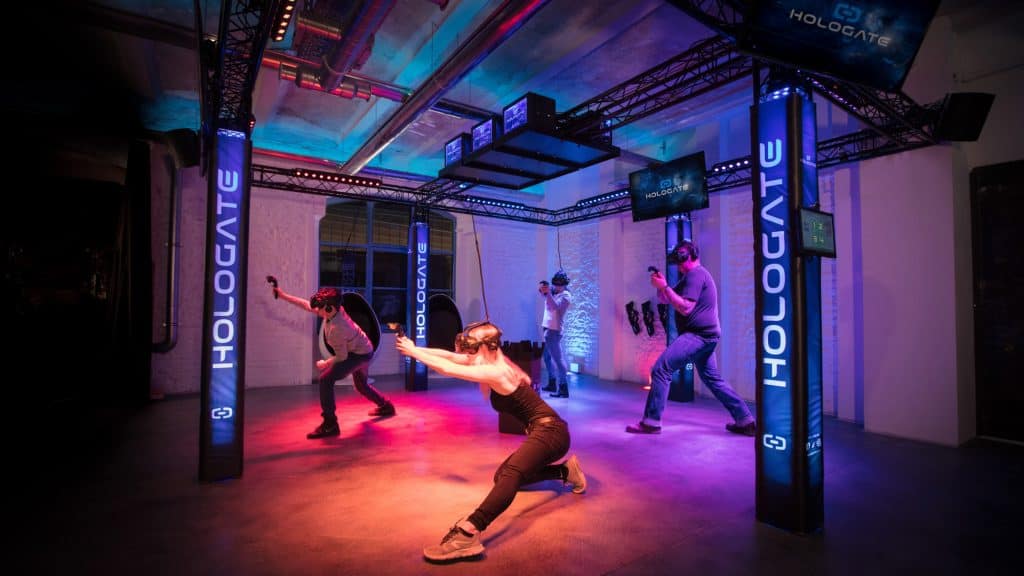 7 Minute Read
It's time to supplement your bowling income with a new revenue stream. Here are some tips for determining what will be the best fit.
This article appears in the August 2019 issue of Bowling Entertainment Center BCM's Bi-Monthly FEC Supplement
Whether you're new in the business or a veteran, the million-dollar question is: "How can I attract more business?"
There is no cookie-cutter answer, and it's rarely simple. However, one thing is certain. The most successful businesses continually challenge their teams with this question, looking for new opportunities and being willing to adapt and evolve as the industry changes. Let's look at some possible opportunities you could consider to drive additional revenue and attract new customers…
First Steps
Begin by examining your center from the eyes of a first-time customer. It pays to take a real stock of your offerings and try to see them through the eyes of your customer base — both your current guests and the ones you want to attract. Step outside your building and enter as if it's your first visit.
As you walk through the doors, ask yourself if you're creating the best first impression. Consider all your senses. Do you like what you see… smell… feel? Go into the restroom. Is it clean and well-stocked?
Perform a search for your center online. Does your website capture the experience you want people to have when they are at your location? Do you have positive reviews? Are your photos up to date? Do you have a detailed explanation of your offerings, including a food menu and party packages?
Do this search as if you've never been to the location before. While performing the exploration, take stock of your strengths and potential weaknesses against competitors in your marketplace. This may be a crucial step in deciding any changes you want to make to your location. Remember, first impressions — whether in person or online — can determine if the customer comes in, comes back, or goes somewhere else.
An Attraction
In recent years, we've seen the advent and/or reinvention of laser tag, escape rooms, arcades, axe throwing, e-sports, mini-golf, and a host of others. The question you may ask is, "Which one — if any — is right for me?" That's a question that deserves some careful consideration and thorough vetting.
There is no right or wrong answer. Rather, you need to consider which is right for your center. You, as the proprietor, know your marketplace like no other. You know your customers, their kids, and, in some cases, their grandkids. You know your location better than anyone.
One key factor in deciding to add some attraction is the ability to gain traction in the marketplace. This will assist in enabling you to achieve a positive return on your investment.
Recently, I've had an opportunity to work with some centers considering adding axe throwing to their lineup. I've been involved with the design process, feasibility, and operational aspects. The question that I pose to these proprietors is simple: "What do you do after this modification?" This prompts thoughts about the space and its true lifecycle. How long will this attraction be viable? When will the market become saturated? What will we do afterward?
These are valuable answers to know before starting any project, whether it's a small upgrade or a major structural change. It has become apparent that there may be a need for "hybrid flex spaces"— a well-thought-out plan that would allow for change after a certain attraction has reached the end of its usable lifespan.
This allows you to adapt to a shifting marketplace that keeps driving innovation and creating new ways for a consumer to be entertained. It's looking at that empty banquet room and envisioning not only one but two or three phases.
Small-Box Attractions
There are many small-box attractions available in many sizes and forms to fit just about any budget. There are choices available, be it the addition of a laser maze, arcade, mini-bowling suite, escape rooms, or axe throwing. Even if you plan on a renovation involving your lanes, there are plenty of good ways to use your square footage.
Examining any underutilized space in your center is a good place to begin. Do you have a banquet room that needs some attention? Is it in a location that can be seen and enjoyed by all? Figure out what would increase your revenue per square foot the most and whether your staff and current customer base would adapt to this change.
Sourcing the attractions should be a relatively easy task. Many manufacturers will give you cost-based figures and estimates on revenue projections. It will pay dividends to do your own homework as well. Ask each manufacturer for a list of customers that have made this transition and with whom you may speak. Ask them for customers in different market demographics — large, small, and similar to yours. Speak to each and ask for any information they may be willing to provide. As a rule of thumb, always ask, "Would you buy it again?" The answer is always telling and will provide some real insight regarding true performance.
Once you've done your homework and have decided to move forward, it's time to begin examining how to integrate this new "toy" into your business model. Unfortunately, there are not many things that you can just install and make a million dollars. The days of "build it, and they will come" are a little more difficult now.
Investing in marketing and training your staff are essential steps that take energy and time. You will need to build some excitement around the arrival of your new feature. Think about how you can make the attraction a true part of your model, treating it with the same priority as you do your shoe counter.
Re-engage in Marketing
Take a look at your marketing. How are you getting your message out about your establishment and your new attractions? Consider both internal and external advertising. Consider a mix of both traditional advertising and digital advertising. Also, promote your offering inside your establishment (banners, door graphics, fliers on the tables) and externally.
A great external marketing channel is Facebook. Ask employees to share content about your new offerings. If you don't already have a Facebook page, start one. It's free, and it's very simple to do. If you're not comfortable starting one yourself, assign it to a staff member who is.
And don't stop there. When posting content, place ads and boost them. Also, ensure any new attractions or offerings are integrated into your website with rich content that will help you appear on searches.
If marketing is not your strong suit, reach out to a local company and enter into a contract with them that is within your budget. Several professionals in the bowling industry are marketing campaigns, so don't hesitate to reach out if you're unsure.
Party Packages
If you have unique attractions, ensure they are integrated into your party packages. Whether you've chosen an adult-themed attraction, one that's kid-friendly, or something that appeals to all, focus on making those offerings available to party attendees via package deals.
A technique I've seen work well takes place during the selling process of a party. The item is automatically added to the event. Train staff, to ask questions such as, "Would you like a $10 or $20 game card for each person in the party?" or, "Would you like one game of laser tag or two?"
Know the value of your new attraction, and don't be afraid to charge accordingly. You've added an experience to your location, and the value is created in the memories created for your guests.
There is no magic pill or silver bullet to drive revenue in a location. But there have been many success stories. True success comes when you're willing to re-examine, re-engage and try something new.
So… what's next for your center?
Brian Conway is Amusement Sales Consultant for Betson Enterprises.