Roller Skating Center to Family Entertainment Center
Executive Summary
Opened in 1973, Playland Skate Center is the largest (27,500 square feet) skating rink in Austin, TX. The popular skating center offers birthday parties, private parties, skate lessons, corporate events, fundraisers, and field trips.
Challenges
Playland Skate Center had been searching for another point of entertainment that could be profitable and simple for guests to use alongside the large skating rink.
How Betson Helped
Betson prepared a selection of high-earning games that would work best for their customer base in the roller-skating industry. Betson also helped Playland Skate Center transition from outdated and time-consuming coin-operated mechanisms to a card reader system for each game. The card reader system allows guests to not only quickly reload their cards but also saves time on counting tickets at the prize counter.
Some of the games that were placed include:
Quik Drop (Bay Tek Entertainment)
Crazy Tower (Adrenaline)
Down the Clown (ICE)
Space Invaders Frenzy (Raw Thrills)
Results and Return on Investment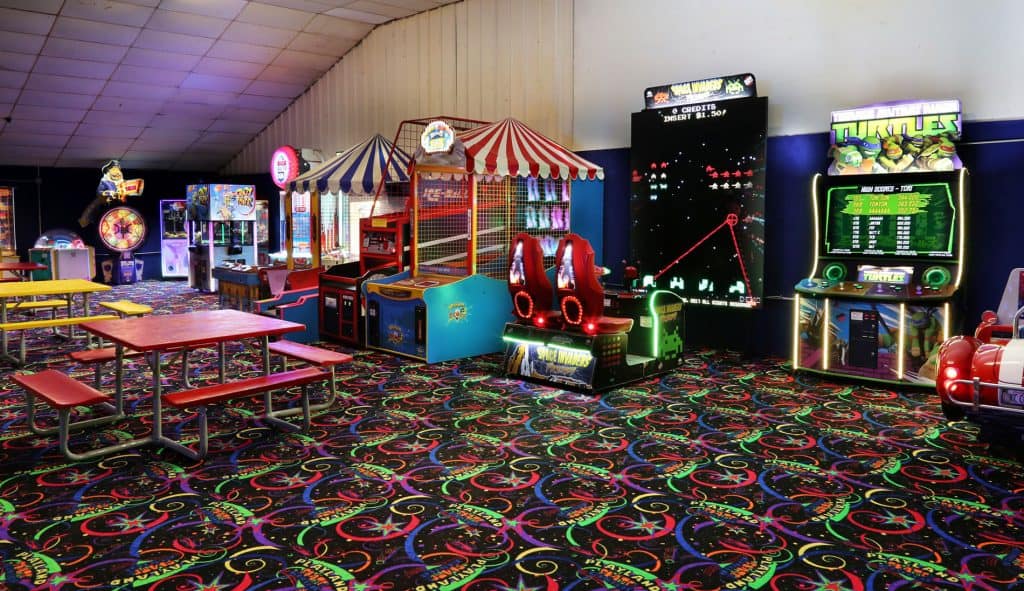 With a mix of different types of games (including video, redemption, merchandisers, and more) along with the addition of the card reader system, the large skating center saw an increase in revenue and foot traffic in the game room area. Playland Skate Center plans on continuing to purchase games from Betson and keeping up with the latest trends in the industry.