ICE Games
Innovative Concepts in Entertainment (ICE Games) has been a manufacturer of amusement and arcade games since 1982. They are an innovator of coin-operated amusement games, consistently manufacturing the highest quality redemption games. They have become an industry-leading home, arcade, and sports games producer. Today, ICE Games carries one of the largest, most prolific product ranges in the coin-operated industry.
The R&D team is involved in every process step from concept to production. Their dedicated group of electrical, mechanical, software, and hardware engineers average 15 years in the amusement and redemption game industry.
They manufacture products in Buffalo, New York, to manage a game's entire lifecycle. ICE takes pride in its world-renowned quality. They inspect every part before it leaves the building, and their games receive hours of pre-ship testing before they leave the facility.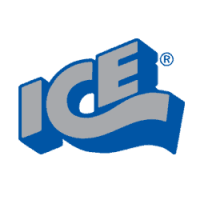 All Products by ICE Games