How to Choose the Right Office Coffee Machine for Your Business
5 Minute Read
Most of us start our days with a cup of coffee while still home, but getting that second or third pick-me-up of the day is essential. That's why office coffee machines are so popular. There are many types of coffee and several types of commercial coffee machines. Knowing that it's hard not to ask – how do you pick the best brewing system for your workspace?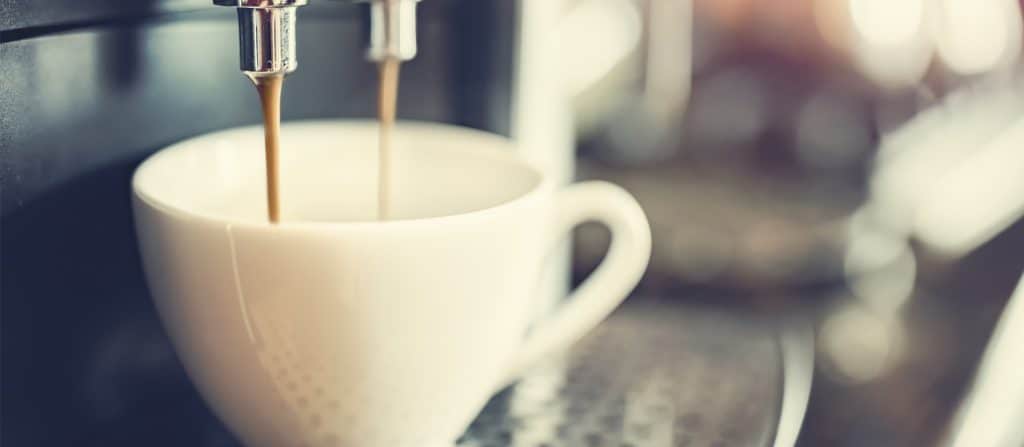 We recommend the following brands that truly deliver on their promises of the perfect cup of coffee.
Let's take a look at some of the types of coffee and types of coffee makers.
We're here to help you choose the best coffee maker for your business.
Coffee Types
Espresso Drinks
Depending on your brewer, these drinks can be from ground coffee or a capsule.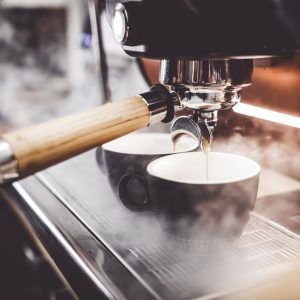 Latte – consisting of steamed or scolded milk and a shot of coffee. It's pretty frothy and not overly strong.
Cappuccino – likely the most popular type of all. This type of coffee consists of three layers: a shot of espresso, a shot of steamed milk, and lastly, a layer of foamy milk.
Americano – very simple and adored; it's made by adding hot water to espresso coffee.
Espresso – small but potent beverage. They are a true pick-me-up on a rainy day. They are often made in a dedicated espresso machine.
Mocha is a latte with chocolate powder or syrup and sometimes whipped cream.
Flat White – made by pouring steamed milk from the bottom of the jug over a shot of espresso.
Drip Coffee
Pod Coffee – this type of coffee covers a variety of kinds. Pods are simple to use and offer the option of drinking flavored coffee.
Ground Coffee – known for its natural taste, this type of coffee is made from ground beans.
These types can be achieved through various brewing systems – but some are better suited for an office environment. Below, we will cover the ones that truly stand out.
Types of Office Coffee Machines
If you have a coffee maker at home, you've probably gotten used to it. It may be a great pick – but not necessarily for a business setting, so it's essential to choose wisely.
Here are some of the best coffee machine types for your office.
Bean-to-Cup Coffee Machines
Adored by coffee addicts far and wide, these machines deliver the most authentic, fresh, and aromatic coffee. The reason is that these coffee makers grind coffee beans as required, preventing them from losing their flavor, aroma, fragrance, and oils.
Buy this type of machine to serve freshly ground coffee.
Espresso Machines pod or Bean to cup
Who doesn't love a shot of espresso? Even a single cup will keep you awake on even the most dreary, grey morning – and it tastes delicious.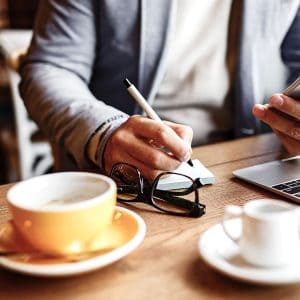 Espresso machines force pressurized water to near boiling point through some ground coffee and then filter it to produce the final beverage. Espresso has a short brewing time compared to regular coffee but truly packs some punch and delivers the ultimate joy of tasting coffee.
All the above brands produce quality espresso machines: Lavazza, Cafection, Newco, Necta, Wittenborg, and Saeco.
Buy this machine to serve hand-crafted Espresso drinks like Cappuccino, Americano, Mocho, Flat White, and Lattes.
Coffee Pots
Coffee pots, also known as drip brew coffee makers, are some of the most popular – and with good reason. You'll most likely find them in your home, but they are well-suited for an office environment.
Why are they so great for an office? Because in a pot, you can make several cups of coffee at once. Maximize the amount of coffee brewed at once, saving you and your employees time.
Such office coffee makers often feature a big carafe with over 10 cups of coffee, usually made of stainless steel, glass, or durable plastic. They come with a filter, so the coffee has a superior taste & is perfectly safe to drink. They're an excellent pick for a more significant business, with many people drinking coffee daily.
As one of the most popular, we can confirm that all our favorite brands produce this type of coffee maker.
Buy this type of machine to serve ground coffee and, in some cases, freshly ground.
Single Cup Coffee Makers
In contrast to our previous suggestion, these coffee makers deliver just one cup simultaneously. This, too, has its benefits – even in a bigger office. Everyone always drinks fresh premium coffee just the way they want it.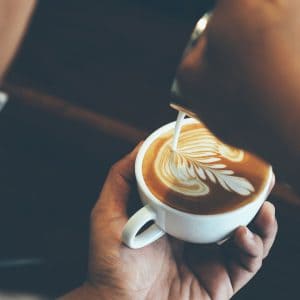 These coffee makers come in many different shapes and sizes, but many of them feature the use of coffee capsules. This makes brewing coffee extremely easy and allows your employees to choose the flavor they feel like drinking that day.
Some single-cup coffee makers deal with more than just capsules. Among these, you will find espresso machines that will also easily prepare a latte or cappuccino. They are known to be simple to use and start brewing coffee with the touch of a button.
Some of them come with enough features to fully replace a coffee shop. Many drop coffee shop visits almost entirely when purchasing a quality single-cup coffee maker. You can also check an article on coffee pods here.
Our chosen brands also dabble in single-cup coffee makers – with great success. Lavazza and Saeco are primarily known for their quality single-serve coffee makers.
Buy this machine to serve pod coffee in various flavors and options.
Coffee Vending Machines
A new wave of on-demand, self-service coffee. Designed to promote equal parts quality and efficiency, our products give your customers the same confidence as their favorite coffee shop. Commercial Coffee Vending Machines offer easy-to-use customer interfaces and allow on-demand access.
Summary
There is no better way to liven up the break room than to install a commercial coffee maker. It's not only going to keep everyone in high spirits and energetic, but it will also allow people in the office to bond.
If your business currently lacks a coffee maker, or perhaps you want to replace your old one, we recommend purchasing one. You should look at the brands Lavazza, Cafection, Newco, Necta, Wittenborg, and Saeco, as they are known and praised for their coffee-brewing capabilities.
Adding these machines and services means either working with an OCS company that handles everything through a service contract or purchasing the devices and buying monthly supplies. Both options have pluses and minuses, so you must do what works for your organization.
There are countless benefits to getting good coffee brewers; all the coffee lovers in your office will thank you.
Let us help you pick the best machine that fits you and your organization.
Sign up for our newsletter to be the first to hear about new releases, product promotions, updates, and more!
Christopher Betti is the Director of Vending & Office Coffee Sales for Betson Enterprises. Betson is a leading vending machine distributor representing most vending manufacturers, offering solutions to provide customers with coffee, cold beverages, snacks, or light meals.