Why You Should Add an Arcade Game Room to Your Bar or Restaurant
8 Minute Read
There's nothing quite as fun as spending time with friends at the local bar to get together, have a few drinks, and talk the night away.
If you own a bar or restaurant, there's always something you can do to make your place more appealing to your valued customers.
Adding arcade games to your venue is an excellent way to bring people in and enhance the customer experience. Check out this helpful guide explaining why a game room can reap many benefits for your bar or restaurant.
Cash in On Extra Space
Maybe you've been wondering what to do with that awkward, empty area toward the back of your bar. Why not earn extra revenue and add a few arcade games to the mix?
Creating a game room is an intelligent use of space, giving your customers a place to escape the hustle and bustle of the main bar area. From an old conference room to a former storage area, use this space with some fun pinball machines or arcade games.
Wasted space is also wasted money, so using it's a good idea. When you add the games, you'll not only attract new people to your bar, but you'll also gain new income. A game room is also a wise choice if your business has a lot of foot traffic or tends to have long wait times. This gives customers something to do while waiting to be seated, making the experience fun right from the start.
There's no doubt that people are naturally drawn to the allure of an arcade game. Whether you install a vintage Atari or the latest, hottest game, people will flock there to check it out and enjoy their gaming experience.
Everyone Loves Arcade Games
Adding a game room isn't just reserved for adult bars. These fantastic games are fun for all ages, making them perfect for restaurants, pizza joints, and cafes.
Some customers may not like to see a bar or restaurant that tries to make extra money selling merchandise. But an arcade game is universally loved and still gives you some extra cash on the side.
Whether your new game room is packed with games or has a few in the corner, it's a fun addition to any venue that will bring more visitors through your doors. Parents also love game rooms since they entertain the kids while enjoying a meal and conversation.
Once people get word of your new game room, it will likely spread, giving your business some free word-of-mouth advertising. Sometimes, just having arcade games in your business can bring new people in and encourage them to return.
One of the most appealing things about arcade games is that they bring many adults a sense of nostalgia. Kids who grew up in the 80s loved the awesome Pac-Man arcade behind the local pizza joint. You can recreate this nostalgia with vintage games that bring in Generation Xers and millennials.
Increase Dwell Time
Outer Orbit, based in San Francisco, brings food and fun together, offering spirits and Hawaiian-inspired dishes & desserts along with 9 Pinball machines available for guests to enjoy an extended and exciting stay after they've finished a meal or are enjoying a few cocktails. To draw a bigger crowd to their establishment, Outer Orbit hosts Pinball tournaments with a different theme, teaches Pinball basics classes, and generously allows a 'Free Play Wednesday' every Wednesday to bring in more foot traffic and gain more regulars. This leads to our next benefit.
You Can Create Special Events
You can take advantage of this new attraction by creating a few special events when you set up a game room in your bar or restaurant. For example, if you have pinball machines, develop a fantastic "Stern Army tournament" to bring customers in.
Special gaming events are a ton of fun, and your visitors will likely enjoy a few food items and drinks as they hang out and watch everything unfold. Offer a prize or two for the winners of your arcade-playing contest to encourage people to participate.
These special events can help create a sense of community and may become a tradition at your establishment. Market the special event online using social media to help spread the word.
Having arcade games at your bar or restaurant can make the place seem much more laid-back and lighthearted. Use the games to your advantage and see how many special nights you can create.
Adding an attraction like a fun game room for your business encourages people to spend more time there. When people spend more time at a bar, they'll probably spend more money.
The Corvette Diner is one of many restaurants that are part of the Cohn Restaurant Group that has arcade games as an essential part of the footprint and experience for customers. The themed location creates an atmosphere perfect for young and old parties.
Ask your employees for suggestions for a fun event featuring your games. A Sunday brunch gaming tournament with delicious food and mimosas is an excellent option. You can also offer to rent your venue for special events like wedding receptions, parties, and other get-togethers.
Mix Things Up
Once you create your game room, you can develop new, innovative ways to change things up. Your game room doesn't have to feature only arcade games, so consider a few other things you can add.
Dartboards are a popular choice among bar-goers. If you have extra wall space, install a few dartboards away from the arcades where patrons can enjoy dart-throwing.
Pinball machines go great with arcades; they're a classic game that kids and adults of all ages love. And if you have the room, add several pinball machines to the game room and line them up against the wall for a fun look.
Depending on how much floor space you have, you can even add a pool table or two. Sketch the room before purchasing games and create a layout. This will make it easy when it's time to set up and install all of your new games.
Lighting is essential in a game room, so make sure you have ample light in this space. Pendant lights over pool tables are a classic accent that gives your customers the light they need to make the shot.
A jukebox is another classic way to entice customers into your bar or restaurant. Rather than playing music over the speakers, try a digital jukebox with thousands of songs for customers to choose from.
The sky is the limit when creating your game room, so don't be afraid to mix things up! Remember that your goal is to spread the word about your business, encourage customers to visit, and make extra revenue.
Target Your Customer Base
Think about your goals and target demographic when setting up your game room. For example, darts and pool tables are great options if your customer base tends to be older. Younger crowds will love pinball games and freestanding arcade games.
Once you create a comfortable, fun place for your customers to hang out, the game room will do the rest of the work. Even if your business isn't big enough to host a bowling alley or a basketball court, arcade games will repeat customers.
Place a few barstools before the games so people can sit down while playing. Put high pub tables nearby to make it easier for customers to put their beer down as they compete against their friends for the highest score.
All the little details you add will ensure you've created something inviting, fun, and memorable for patrons. As time passes, you'll be able to hone in on your particular customer base to make your establishment their first choice.
You can even tweak your menu to focus on the games you have. For example, if you've got many retro arcade games, make new drink names that incorporate the game's name on the menu.
In time, you might even develop a new business model centered around your game room!
If you're unsure where you source your games, plenty of reputable distributors can sell or lease games. Whatever you choose, make sure you practice good maintenance on all games to keep them in good working condition.
A reputable arcade distributor will help you select the perfect games, and they should provide you with a service contract. Shop to find a distributor near you who can make your game room dreams come true.
Fun Times and Extra Revenue with a Game Room
Now that you know the many benefits arcade games can bring, it's time to set up your new game room. Please make the most of any extra space and create a place where new and old customers will want to spend their time and money. To learn more about how we can help with your game room installation, visit our Bars & Restaurants page.
Sign up for our newsletter to be the first to hear about new releases, product promotions, updates, and more!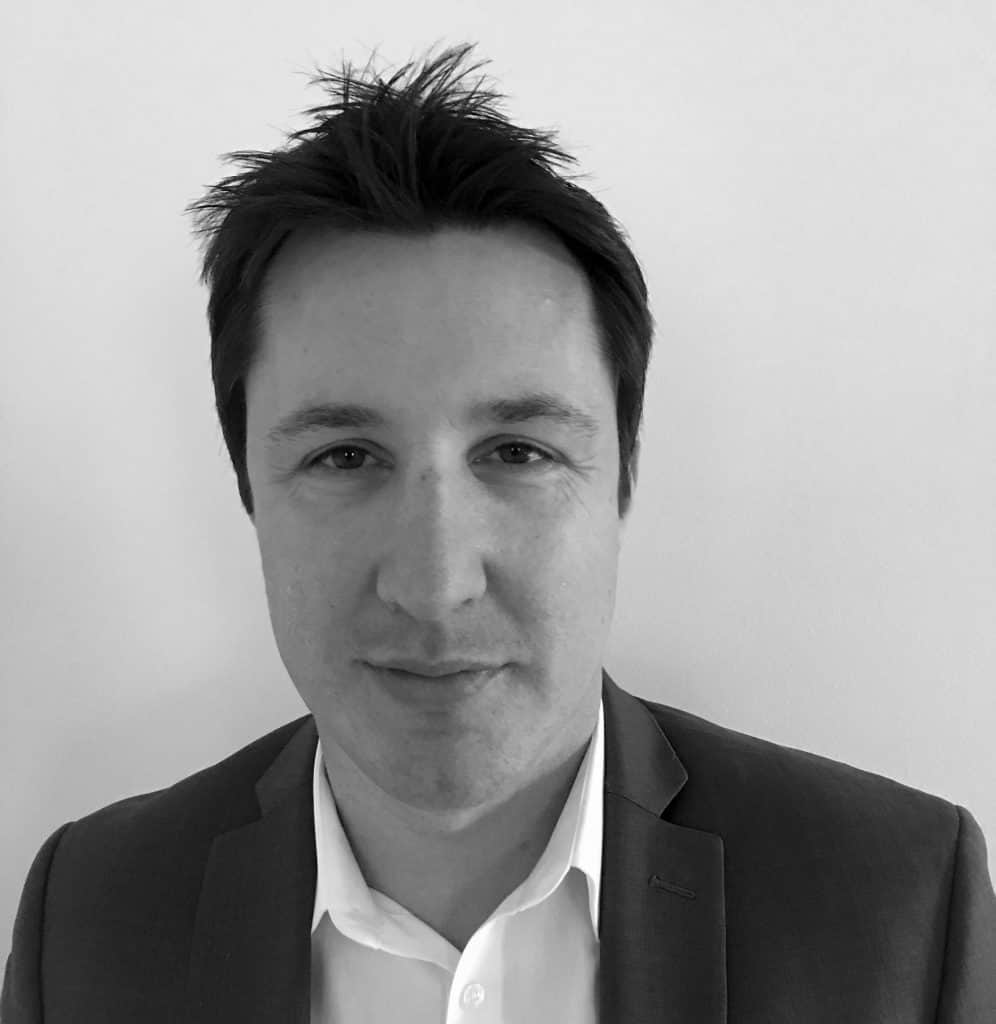 James Liess leads marketing and communications for Betson Enterprises, focused on working with manufacturing partners to grow awareness of products and services. He has more than 15 years of experience working with global brands in the sports and entertainment industry.