Trampoline Park to Family Fun Center
Stratosphere Social is a community-focused entertainment venue with various modern attractions for friends and family to enjoy. Bowling, Arcade, Virtual Reality, Food & Drink, Parties, Events & More.
The Challenge
Stratosphere Trampoline Park had been looking for a company that could help them rebrand and expand their trampoline park into a Family Entertainment Center unlike anything seen before in their community in Eldersburg, MD.
How Betson Helped
Betson prepared a selection of high-earning arcade games that appealed to their current customer base and cutting-edge games that would draw in a new crowd.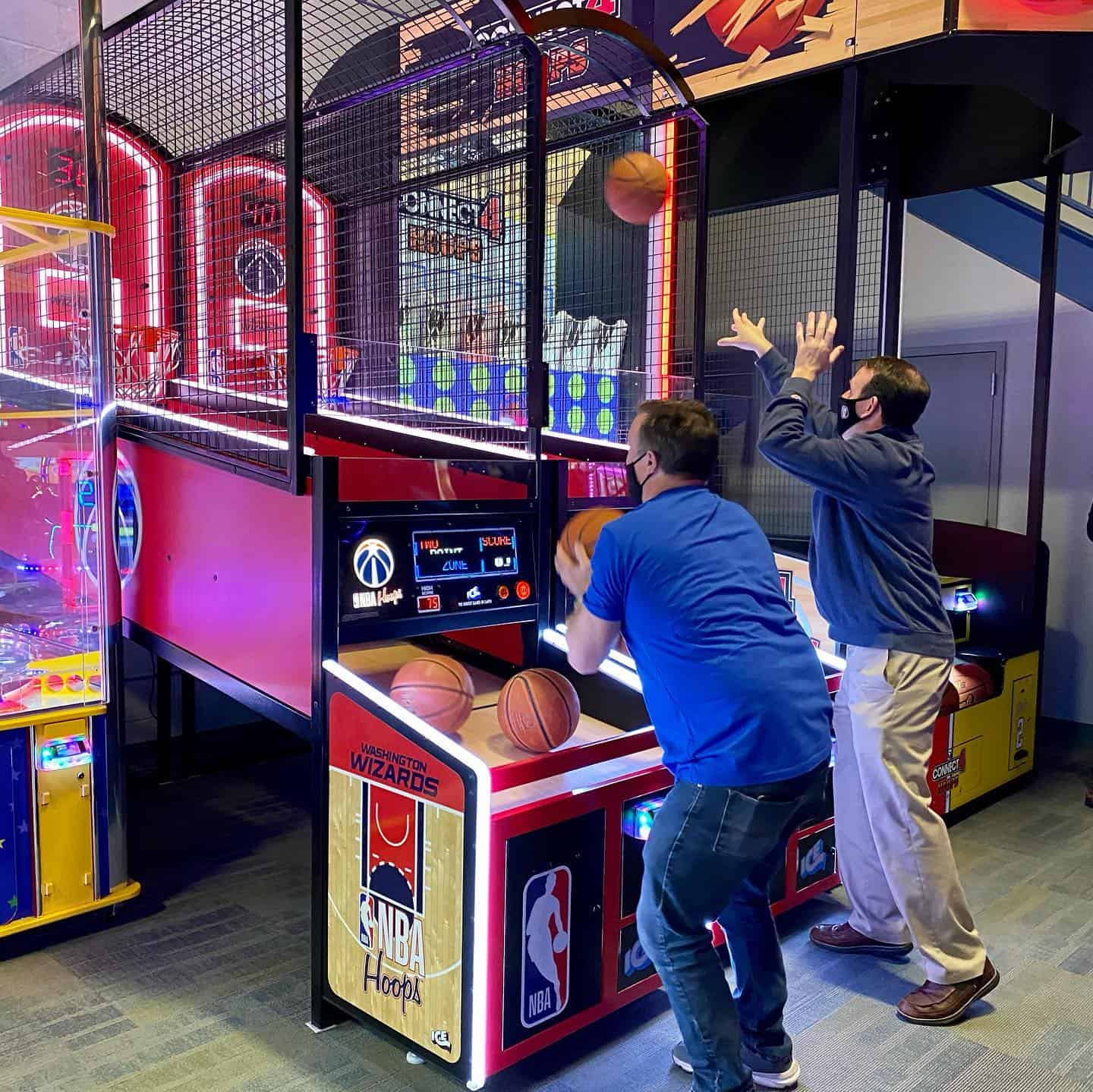 Some of the games that were placed include:
Basketball Pro (Andamiro)
Connect 4 Hoops (Bay Tek Entertainment)
Down The Clown (ICE)
Power Roll (SEGA)
Halo: Fireteam Raven (Raw Thrills)
Cranes from Elaut & Coast to Coast
Results and ROI
Stratosphere Trampoline Park closed their doors on October 20, 2021, and reopened as the newly rebranded Stratosphere Social. The new Family Entertainment Center includes bowling, a restaurant, an XD theater, virtual reality games, a full arcade room, and added space catered to businesses with meeting rooms and VIP areas. They also host trivia nights, live music, and exciting events for guests of all ages. Stratosphere Social's reopening was a significant success, and the community-focused entertainment venue continues to see a rise in revenue and foot traffic.