Thank You For Complaining
We all know that familiar call when your front-line staff comes across the radio requesting a manager. "Front desk to manager…there is a guest that would like to speak to a manager". Ugh! 9 out of 10 times, that is NOT a customer who wants to tell you how great you are. Usually, it's an unhappy customer.
The Importance of Customer Complaints
Although it sounds counterintuitive, you should actually thank those customers who complain. Why? 96% of unhappy customers will leave without saying anything, and 91% of those will never return. On top of that, the average dissatisfied customer will tell 9-15 people about their experience, and 13% will tell 20 or more people. Those staggering numbers have a real effect on your business and bottom line. What's worse, 96% of unhappy customers are virtually ghosts as they will come and go, and you will never know there was a problem until your revenue starts to decline slowly. Those few 4% of customers who are unhappy and willing to tell you about it is a blessing in disguise, and you can be assured that they are warning you of a problem that is likely affecting more customers than you are even aware of.
Recognizing Non-Verbal Cues from Unhappy Customers
Wouldn't it be great to hear about all problems BEFORE the guest leaves your facility and blasts you all over the internet? Much of this comes down to how you have trained your front-line staff. First, have you trained your staff to look for non-verbal cues from your guests? With any skill, this takes practice, and with young people who aren't as comfortable with face-to-face interactions as they used to be, it will often take a bit more training and practice. Take the time to work with your front-line staff and ask them to identify various body language cues and analyze what that guest is telling you. In most cases, your team should be able to identify an unhappy guest from across the room. If your staff is paying proper attention to your guests, they should know when a game isn't working correctly BEFORE the guest comes up and tells them about it. Picture this…a guest swipes his card at a game and then looks perplexed at the game for a few seconds. Then he takes a picture of the game, crosses his arms, and walks away from the game. It's apparent that SOMETHING didn't work correctly for that guest. Teach your team to watch for these cues, identify them, and take action.
Proactive Approaches to Addressing Guest Issues
Now that it's clear that something went wrong, does your team know what to do next? Teaching them how to identify this guest and then assist them proactively is key to minimizing poor online reviews. Teach them how to approach that guest and explain that they noticed something didn't seem right, and ask the guest what they can do to help. Teach your team basic troubleshooting skills and logical thinking. What should they check first, second, etc? What should they say to the guest? Most guests will realize and accept that things go wrong occasionally. If your staff knows how to identify these times, are proactive about assisting the guest, and treat them respectfully, it will go a long way toward earning repeat business. Do NOT ever blame the customer or make them feel like it was their mistake! Perhaps they forgot to push the start button on the game. The worst thing you can do is to make them feel dumb. Teach your staff to reassure the guest and try to identify with them. Teach your team how to show empathy for the guest. Do NOT ever tell them, 'This happens all the time'! If there is a game with an issue, the worst thing your staff can do is let the guest know that you were aware of the problem yet haven't fixed it yet. Although this seems common sense, you'd be surprised how many of your team members will say this to your guests.
Effective Communication and Follow-Through
Now that you have proactively identified a guest with a problem, approached them about it, and hopefully fixed their problem, what should you do next?  This is where many teams fall short.  This is where good communication comes into play.  Not only should your team communicate with the rest of the team about the problem and how they solved it, but there should be follow-through to ensure that the problem is addressed with a long-term solution so it doesn't happen again.  Do you have a way that your team is supposed to communicate guest issues?  Maybe start a private social media group for your staff?  Any guest issues, from a broken game to a lost clothing item, should be communicated to the floor manager.  At the end of the shift, the floor manager could post a summary on the team's private social media page.  The team could then identify and develop long-term solutions for issues, and the communication makes you look very organized to the guest. 
Dealing with Social Media Reviews and Complaints
I have yet to meet a business owner who says they LOVE Yelp. However, IF your guest leaves your facility without any team member noticing they were not satisfied, social media and review sites are often where you will hear about the problem. Don't get mad! Again, this person is doing you a favor by letting you know. It's hard not to take some of these reviews personally or come up with excuses. Especially as business owners or someone emotionally invested in their business, hearing a bad review is like someone calling your baby ugly. Sometimes what they are complaining about is just their perception, but in your guest's eyes, perception IS reality!
Either way, the worst thing you can do is ignore the review or respond defensively, making excuses or, worse yet, seeming aggressive.  Responding to these reviews is walking a fine line.  You want to make it right for that guest, but you also don't want to publicly announce and teach your guests that they will get free stuff if they complain enough.  The best approach is to genuinely thank them for bringing this issue to your attention and that without guests like them, you wouldn't be able to fix the problem.  Ensure your response is kind and genuine and doesn't come across sarcastically.  Tell them you take their complaint seriously and will address the issue.  If you don't feel you can respond this way because you have a defensive personality, ask one of your managers or team members to write the response and allow you to proof it before sending it.  If you want to offer the guest something complimentary, ask them to contact you privately to discuss the situation in more detail so you can address their issue personally, so you aren't advertising "free stuff for complaining." 
As a frequent guest of restaurants and amusement establishments, I DO read Yelp, Google, & Facebook reviews before deciding where to spend my money and time. Still, I also read the owner/manager responses to complaints. Don't ignore these guests, no matter how absurd they may sound. Reports show that a lack of response to social media complaints can result in a 15% loss in current and potential customers. Obviously, the best way to deal with upset customers is not to have any in the first place. But when you do, handling the situation promptly and professionally will make all the difference in the world.
The Impact of Apologies and Compensation
Whether in person or online, make sure you apologize. Even if you didn't do anything wrong, a genuine "I'm sorry this happened to you" or "I'm sorry we made you feel like that" will positively impact you. 37% of customers are satisfied when offered something of monetary value when they are unhappy (such as a refund or credit). That satisfaction level doubles to 74% when coupled with an apology.
Also, don't forget to treat others the way you want to be treated. If you have a bad experience with a location you visit, a restaurant, or even a vendor you do business with, please don't go straight to social media with your complaints without giving them a chance to address it.
Zig Ziglar put it best when he said, "The complaining customer represents a HUGE opportunity for more business". We must stop looking at complaints, social media, and review sites as our enemy and see them as opportunities. Not only an opportunity for improvement in our business but as a way to create new customers, retain current customers, and earn all our guests' trust.
Sign up for our newsletter to be the first to hear about new releases, product promotions, updates, and more.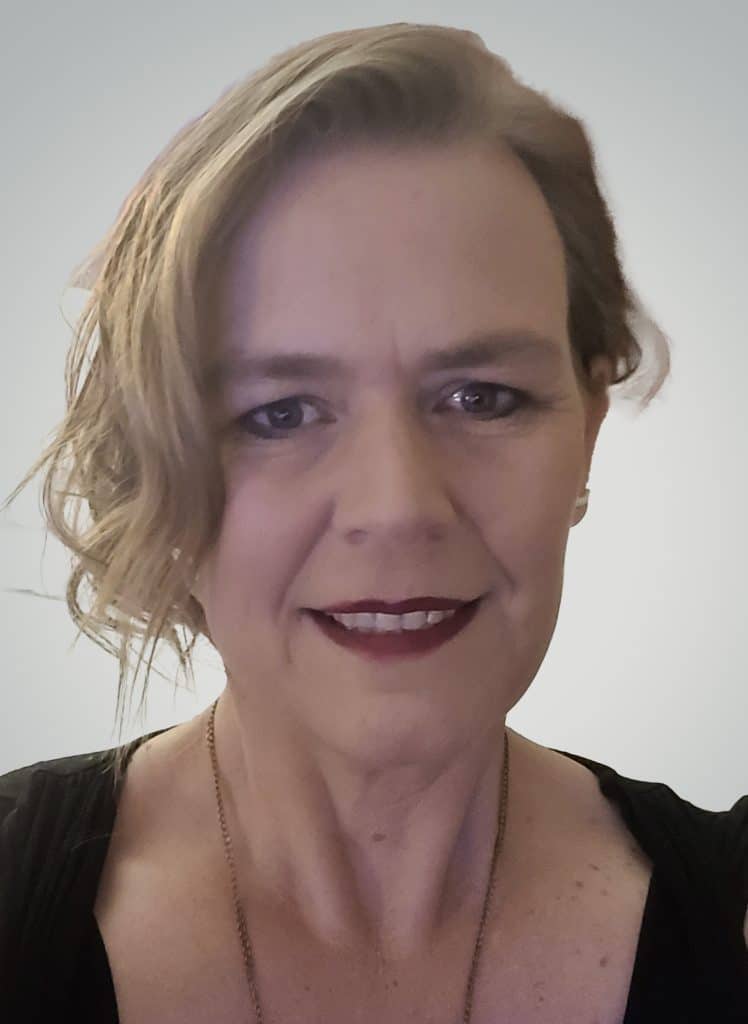 Amber Lambert is the Regional Sales Representative for Betson Enterprises. She began her career in the amusement industry 12 years ago when she started her own family entertainment center she built from the ground up. She also managed a corporate-owned family entertainment center, held a sales role with an industry supplier, and is active in industry associations.