Team Play's Carnival Wheel to Showcase at IAAPA Expo Europe
Team Play's exciting new redemption game, Carnival Wheel will be on display at the IAAPA Expo Europe from September 13th – 15th, 2022 at the ExCel London in London, UK.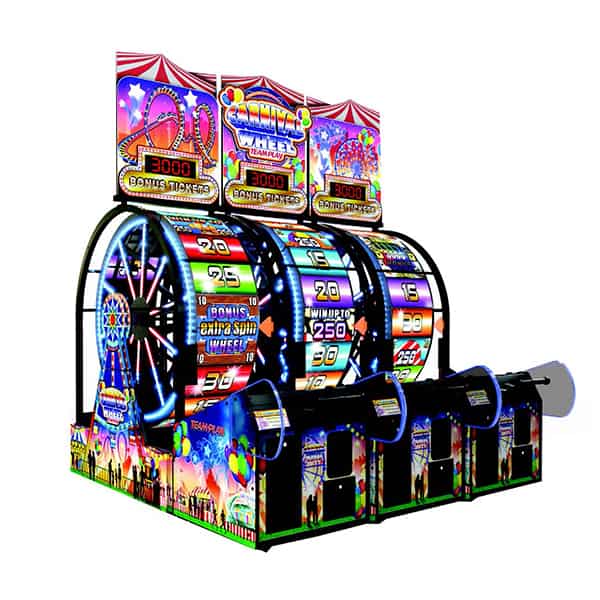 The favorite carnival ride for families has now come indoors, but with a Spin! Brighten up your location with the reimagined wheel full of vivid colors, animations, sounds, and most importantly…Fantastic Replay! Carnival Wheel brings dynamic visuals through a spinning wheel that uses high-quality LED panels that will surely engage the player's imagination. Link up to 16 games for the progressive bonus.
Carnival Wheel was designed with the goal of creating an engaging and visually unique redemption experience. Team Play set high standards of quality throughout every aspect of development. The gameplay is diverse, allowing players to focus on different bonuses and ways to win big throughout.
The one-player cabinet display dimensions are 46" W x 89" D x 93" H with an estimated weight of 750 lbs.
About IAAPA Expo Europe
A celebration of the industry, IAAPA Expo Europe is where thousands of leisure professionals gather to learn what's new and trending. With hundreds of exhibitors set to showcase their innovations, an education conference packed with insights on sustainability, guest experience, technology combined with Special Events and EDUTours, this year's expo promises to be one of our best.
For more information, please visit www.iaapa.org/expos/iaapa-expo-europe