Remlinger Farms: From Farm Fun to Arcade Adventure
At Remlinger Farms in Carnation, Washington, family fun is taken to a whole new level. As a family-owned agricultural tourist destination, this charming farm offers everything from u-pick fields and seasonal festivities to homemade pies and captivating attractions. Visitors of all ages can immerse themselves in the joy of rural life, picking ripe berries, enjoying exhilarating rides, and engaging in educational activities. But Remlinger Farms didn't stop at the usual farm experiences – they recently added a thrilling twist to their offerings by introducing an arcade game room.
In this case study, we'll dive into the journey of Remlinger Farms with Nathan Sherfey – Senior Property Manager, and explore how their partnership with Betson, an arcade expert, has added an exciting new dimension to their business and increased revenue.
Location and Expansion
Nestled in the picturesque town of Carnation, Washington, Remlinger Farms is a unique destination combining an amusement park, brewery/restaurant, and a family farm entertainment center. With its stunning location and a wide range of activities, the farm has been a beloved haven for locals and tourists alike. In June, the farm leaped forward by adding an arcade area to its existing amusement area. This grand opening marked the start of a new chapter for Remlinger Farms, attracting even more visitors seeking an action-packed day of fun.
The Arcade Experience
Occupying over 4,000 square feet of space, the arcade game room at Remlinger Farms boasts an impressive collection of 22 games. From classic favorites to cutting-edge experiences, there's something for every arcade enthusiast. And let's remember the redemption center, where players can exchange their hard-earned tickets for exciting prizes. This carefully curated selection of games ensures visitors have a memorable gaming experience, regardless of age or skill level.
The Betson Advantage
When choosing an arcade game supplier, Betson was the obvious choice for Remlinger Farms. Known for our expertise in all things arcade, Betson's experienced staff played a crucial role in guiding the farm through the entire process of launching their new arcade. From selecting the right games, designing the layout, and understanding the operational aspects, Betson's support was invaluable. But what truly sets Betson apart is their friendly and helpful approach. The employees at Betson didn't just treat Remlinger Farms as a customer – they became friends, creating a fun environment while helping the business grow.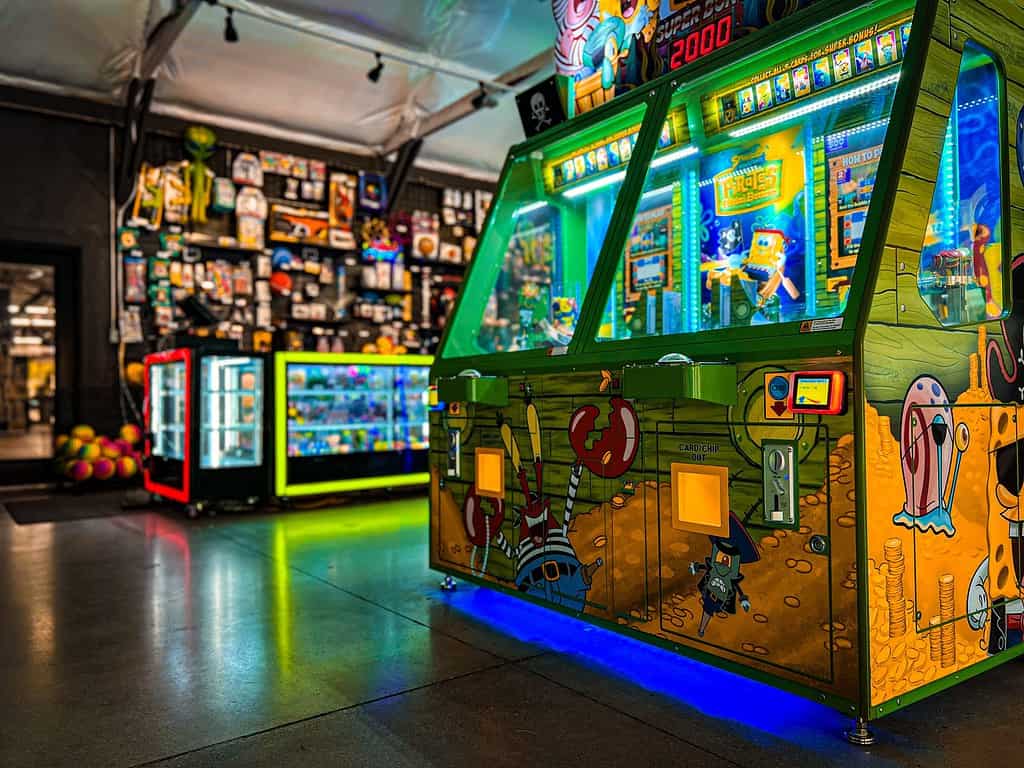 The Benefits of Arcade Integration
The decision to add an arcade game room to Remlinger Farms has proven to be a winning move. Since opening the arcade, the farm has witnessed a noticeable increase in revenue. The influx of foot traffic from individuals and families eager to explore this new adventure has been significant. As more people become aware of the arcade, the farm expects these numbers to grow steadily yearly, bringing in even greater success. Adding the arcade diversifies Remlinger Farm's offerings and adds an extra element of excitement and fun for their customers, ensuring repeat visits and positive word-of-mouth.
Conclusion
Remlinger Farms has successfully transformed itself from a beloved family farm into a multi-faceted entertainment center, thanks to the addition of an arcade game room. With Betson's expertise and support, Remlinger Farms created a space where visitors can indulge in the thrill of gaming while still enjoying all the traditional farm experiences that make it so unique. The benefits have been clear – increased foot traffic, higher revenue, and an enhanced customer experience. Whether you're an established FEC or a budding family-owned business, the integration of an arcade can be a game-changer that takes your establishment to new heights of success.
Sign up for our newsletter to be the first to hear about new releases, product promotions, updates, and more.