LAI Games
LAI Games is a leading developer and manufacturer of amusement and arcade games. Our portfolio includes prize games, crane games, skill-based redemption games, ticket redemption games, photo booths, and novelty games. With roots that reach back to 1958, we have decades of experience working across international markets and a reputation for integrity. We design unique, rewarding experiences for players built with the operator's needs in mind.
The company was born during the growth of Australia's amusement industry and has been producing arcade and amusement games for over 50 years.  The company develops, manufactures, and sells coin and card-operated prize merchandising games, ticket redemption games, photo booths, kiddie rides, and video and novelty games.
They are committed to bringing innovative and high-income-producing games to the global market with a dedicated R&D team comprising the industry's brightest engineers, game designers, 3D artists, and programmers. Our commitment to innovation has resulted in many awards, including the AMOA Innovator Award for multiple games. After the development phase, LAI Games' are rigorously field tested for service reliability and income performance before volume production at our ISO9001-approved 100,000 sq. ft. purpose-built factory.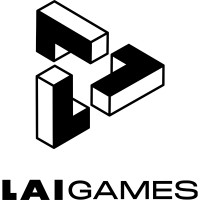 All Products by LAI Games