Deltronic Labs
At Deltronic Labs, we take pride in providing the highest-quality products to the coin-op amusement industry. Backed by over 50 years of experience, innovation, and commitment to customer satisfaction, our ticket dispensers and Ticket Eater® redemption machines are the time-tested industry standard. We strive to provide reliable, cost-effective solutions customized to fit your needs.
Deltronic Labs is a family-owned and -operated company started by Stephen Horniak, Sr. in the 1960s. Our initial focus was mainly the design and production of various electronic and electro-mechanical devices ranging from simple timing devices to precision meters and gauges. After incorporating in 1968, one of our first major projects was developing solid-state electronics for the popular Skee-Ball™ game, which started us on our long journey into the coin-operated amusement and family entertainment industry.
In the 1970s, we developed a modular, electronically-controlled ticket dispenser to replace the bulky mechanical dispensers being used in Skee-Ball™ alleys and other ticket games. As the popularity of these games grew, so did the need for products to streamline the ticket redemption process. Deltronic Labs designed and manufactured various ticket devices, control mechanisms, and interface solutions. In 1991, we introduced our award-winning tabletop Ticket Eater® machine, followed in 1998 by a standalone kiosk Ticket Eater® that quickly became an industry mainstay used in thousands of arcades and entertainment centers around the world.
Deltronic Labs has earned a reputation for reliable products and exceptional service, and we appreciate the trust our customers place in us. We believe in conducting business with honesty and integrity, and in responding to customer feedback. We stand behind our products, and we constantly strive to keep improving and innovating so we can continue to deliver the best quality possible.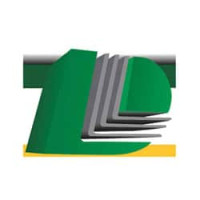 All Products by Deltronic Labs