Benchmark Games
Benchmark Games is proud to be the premier manufacturer of fun and a global amusement innovation leader for over two decades. We are famous for producing the highest-earning and most popular coin-operated, redemption, and novelty games for the trade and introducing redemption productivity solutions to the FEC community.
Our products are proudly made in the USA at our South Florida headquarters, where we employ approximately one hundred people dedicated to creating the most profitable, entertaining, and reliable equipment for the amusement industry.
Quality and customer service are the focus and foundation of our business. Our Parts and Service team provides responsive part replacement and technical support, and we proudly warrant our products for a year after purchase.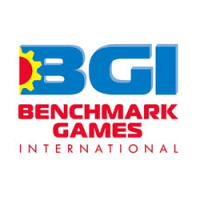 All Products by Benchmark Games