American Pinball
American Pinball is a company located in the Chicago metropolitan Area, the pinball capital of the world. We are a company whose sole mission is to provide the highest quality pinball machines in the world. Everything we do here at American Pinball is done with our customers in mind to produce a product they will fall in love with and enjoy for a lifetime.
Our team has been listening to the pinball community and is driven to design pinball machines that appeal to the collector, the pinball player, and the commercial operator. We pride ourselves in delivering a quality product that meets these demanding expectations.
Each team member takes personal pride in every game produced at American Pinball and knows that our passion for pinball will show in every game delivered to our customers.
Since day one of American Pinball, we knew we wanted to create a company that would distinguish itself from the industry both as a result of the company itself and the products we manufacture.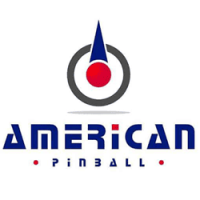 All Products by American Pinball