Halo: Fireteam Raven 2-Player Announcement
Raw Thrills, in collaboration with Play Mechanix, and 343 Industries, took arcades around the world by storm with Halo Fireteam Raven. Now, locations everywhere can get their hands on a compact, 2-player version of this incredible arcade game!
"The Halo: Fireteam Raven 2-player environmental has all the Halo ® action you love – up front, close-up, personal, and intense! Perfect for those locations where the legendary Halo 4-player extravaganza just doesn't fit!" – Eugene Jarvis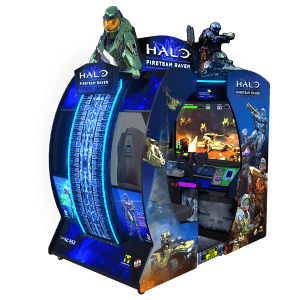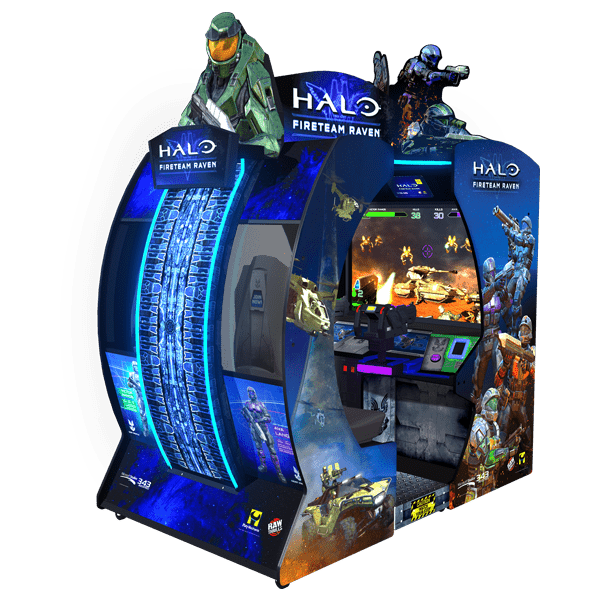 Take part in the events of the original Halo storyline from an all new perspective – the ODST soldiers of Fireteam Raven. Provide cover fire and mission assistance for the Master Chief and defeat fan-favorite enemies like the Covenant and Flood. Use the full arsenal of weapons from across the Halo universe. Enjoy cutting edge graphics on Play Mechanix' NexaGen™ arcade game engine. A massive 55" screen panoramic display sets the stage as Fireteam Raven transports players into the world of Halo.
About Raw Thrills, Inc.
Established in 2001 and based in Skokie, IL, Raw Thrills is the global leader in video amusement games and simulators. For more information, contact [email protected].
The Halo Franchise
Exclusively published by Microsoft Studios and developed by 343 Industries, the Halo franchise is an award-winning collection of properties that has transcended video games and grown into a global entertainment phenomenon. Beginning with the original "Halo: Combat Evolved" (2001), the critically acclaimed and record-shattering series of games has reinvented how people think about video games and has since built a fan base of millions worldwide and inspired multiple New York Times best-selling novels, a live-action digital series, comic books, action figures, apparel and more