Betson Southeast Holds Spring Open House Events
Betson Enterprises recently hosted two open houses in Myrtle Beach, SC, on March 21st and Orlando, FL, on March 24th. Over 50 attendees, including FEC owners and operators, attended each location and were quite impressed with the new equipment lineup for the spring and summer. Industry representatives were on hand to discuss and showcase their services and products. Guests also had the opportunity to meet with equipment vendors who traveled to both Myrtle Beach and Orlando for the special event.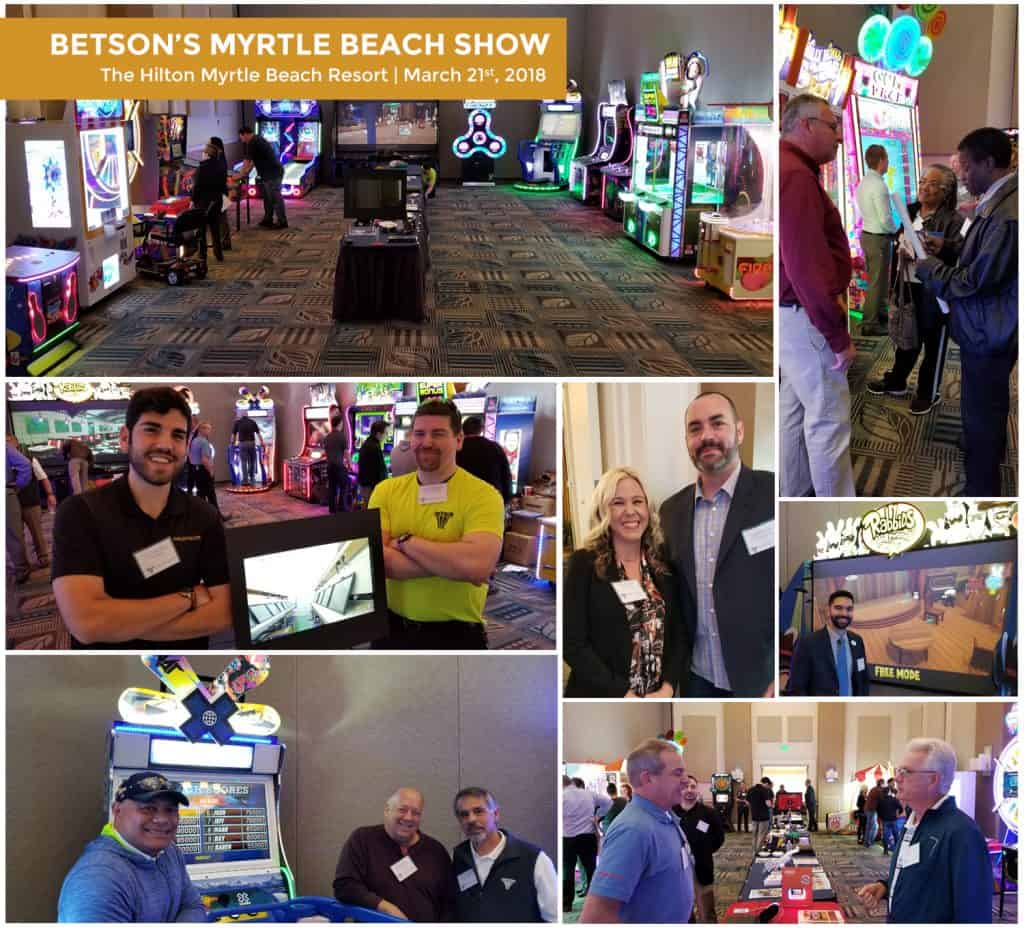 The annual Myrtle Beach Show was held at The Hilton Myrtle Beach Resort. The spacious ballroom allowed vendors to showcase their latest games and product comfortably, and the resort was the perfect home away from home to guests who traveled near and as far away as Raleigh, NC.
The Orlando Open House was held at Betson's new Orlando office at 4605 LB Mcleod Road, Suite 900 in Orlando, FL. The office's new equipment staging area served as a great display of games, and the giant warehouse made it possible to show both new and used games. The open house was more than a business event; both children and adults enjoyed catering by 4 Rivers BBQ and an inflatable bounce house – it was a family affair.

"We were extremely excited to show off our new larger office in Orlando to our customers and vendors so that they could see firsthand our ability to serve their needs better." Stated David Capilouto, Branch Manager of Betson Southeast. "We were rewarded with a terrific turnout of customers from near and far who had the opportunity to meet with all of the manufacture representatives in attendance."