Betson Attends 2018 NAMA Show
Betson Enterprises recently sent its' Betson Vending, Betson OCS, and Goldfinger sales teams to attend the 2018 NAMA Show from March 21st – 23rd.
Designed for the convenience services industry, the NAMA Show is an event for the vending, micro market, coffee services, and food service professionals at the Las Vegas Convention Center. During the show, Betson displayed a variety of their newest vending, coffee, and Goldfinger product. The booth was continuously busy with the interest of the newest unattended merchandiser, the BYTE food cooler, along with the AMS Touchless by Vagabond, excitingly connecting vending and smartphones. The innovative and versatile LB 2317 by Lavazza was also on display, allowing customers to enjoy Lavazza Blue beverages while learning about the simple one-touch machine.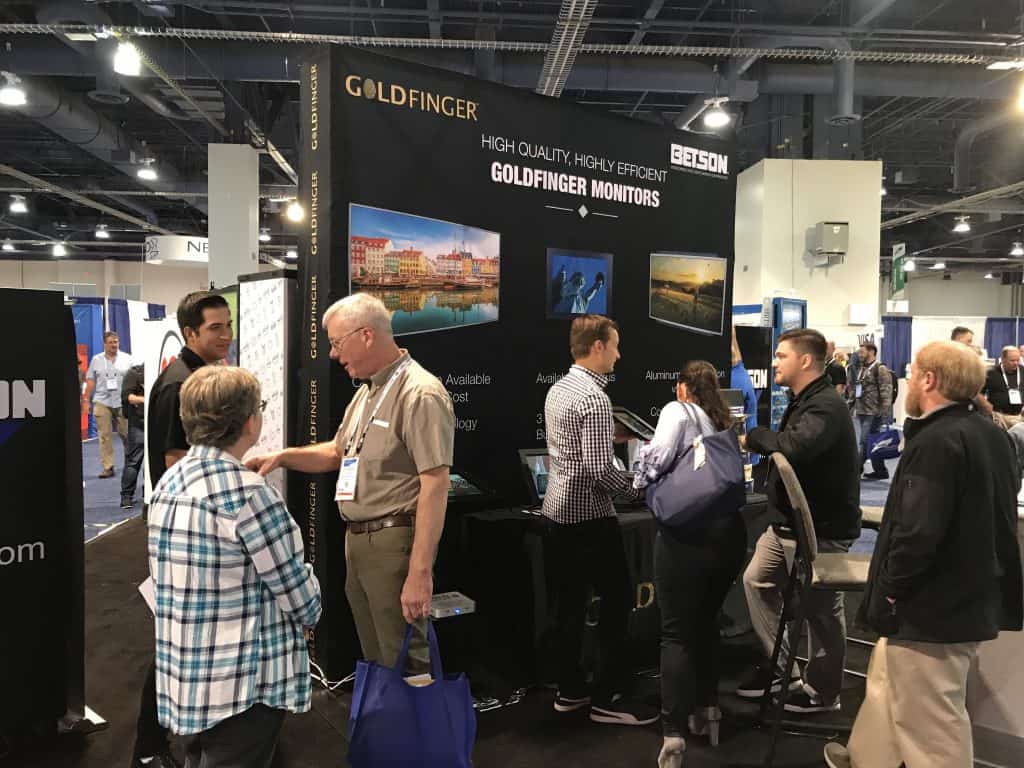 Betson was also excited to showcase Goldfinger's LED LCD touch screen Monitors in their booth, attracting an array of NAMA attendees who were amazed by the indestructibility of their high-quality, highly efficient screens.
"It was a busy and productive NAMA show for Betson," said Lee Ivory, Director of Vending Sales at Betson Enterprises. "We'd like to thank our current manufacturers for their ongoing support and for expanding our product line to serve our customers better."