Arcade Game Rooms in Non-Traditional Locations
5 Minute Read
People generally love arcade games and test their skills with crane machines or driving games. So why not take the opportunity to let your customers have some fun? There has been a trend of non-traditional locations adding game rooms to differentiate themselves or add a revenue source.
Whether your business operates out of a small or a sizeable square-foot complex, maximizing your financial return from every inch of your property is essential. After all, you pay rent, taxes, and utilities on the space, so it only makes sense to use it to drive income.
Examples of Successful Arcade Game Rooms
Recently, Ski resorts such as Jay Peak, Burke Mountain, and Smugglers Notch in Vermont have been adding game rooms to their lodges to keep guests entertained while taking a break from the slopes. Jay Peak took a step further by adding mini-bowling, a movie theater, and a second arcade room to give guests other options if they want to take a day off from skiing and snowboarding — or giving those who are spending a few days something to do in the evenings.
On the other side of the country, in the Seattle area, Arena Sports, a chain of indoor soccer fields, decided to turn their sports arena into a complete Family Entertainment Center. The facility includes over 80 arcade & redemption games, a ropes course, a climbing wall, laser tag, bowling, and virtual reality. This family-run business started with soccer and continues to build on its success by offering various fun family activities appropriate for any age.
However, activity-based locations aren't the only ones getting in on the game room trend. In San Diego, CA, a high-end apartment building has seen positive responses from tenants since adding several arcade games, Highway 66 Mini Bowling, and an HD full-swing golf. They are all set on free play for tenants to enjoy on the premises without going out and spending more money.
Another California hospitality spot, Rancho Mission Viejo, an active 23,000 acres housing development, already offered many amenities such as a swimming pool, fire pit, bocce ball courts, and more. However, they wanted to add a convenience that would be a hit with residents while still generating revenue. Since adding a mix of the best games that would work for this robust community, the arcade became a big success with younger and older residents. The revenue generated from the arcade's token sales was more than paid for the community's annual lease cost within the first seven months of opening the game room.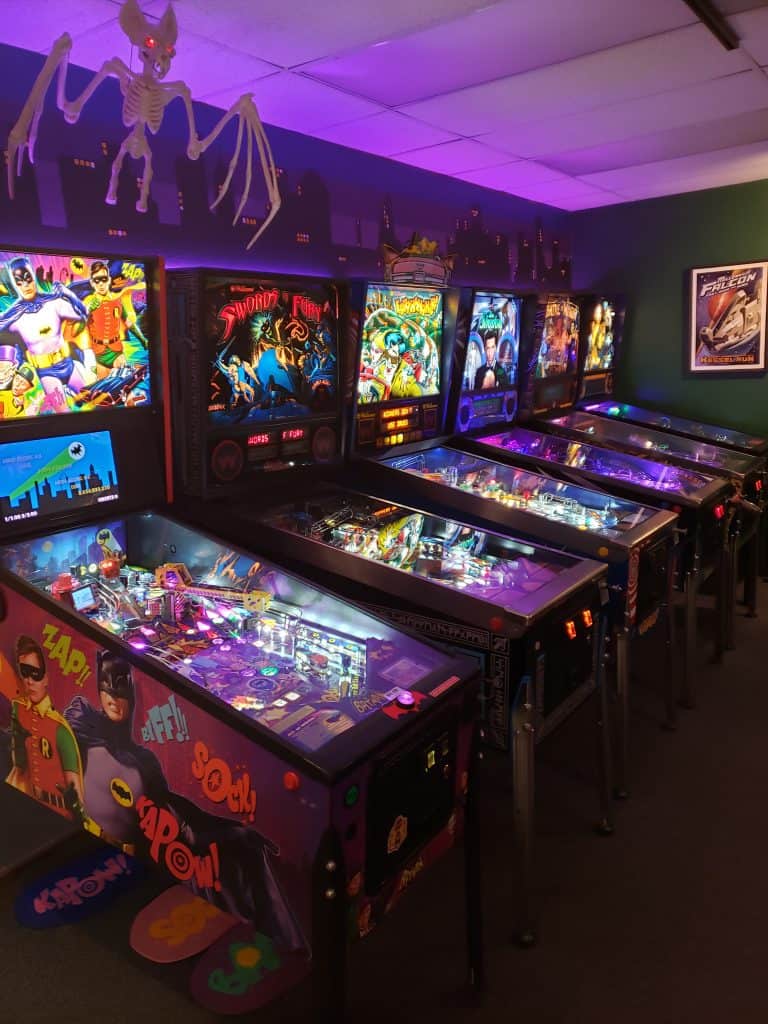 Make the Most of Your Space
One of the best ways of accomplishing this is by adding a game room into a previously unused or underutilized area of your building. That never-used conference room or disorganized storage space could potentially provide your business with an additional source of income. This is particularly true if your business sees a lot of foot traffic or you often have customers waiting in a reception area for significant periods.
When customers spot a pinball machine or racing game in the next room, they are instinctively drawn to check it out. This initial curiosity can often lead to 30 minutes or more of pure, unadulterated enjoyment on the part of your customer – and some extra money in your bank account for you and your business.
With all the different types and styles of games available, you may be able to add games that work well with your location. Extreme Powersports in Columbus, GA, is an authorized motorsports dealer with two Super Bikes 3 added to their showroom for when families see the different motorcycles and other motorsports, keeping the kids occupied and entertained. They also included a Prize Cube claw machine customized with the Extreme Powersports logo and filled with t-shirts and small motorbikes for the kids – keeping with the company's theme. 
Fun For All Ages
Unlike many other sources of additional income your company can utilize, game rooms are fun and loved by customers. While customers might get annoyed if they see you charging for parking or up-selling products to make some extra cash, they will often be excited and happy to see you installing a new game room for them to enjoy – making the few extra bucks they would have to pay worth it for the different experiences. Put simply, adding a game room to your property is truly a win-win situation.
Though creating an additional income stream is likely to be the primary benefit you receive from installing a game room, it is worth pointing out that it can have other positive effects on your business. In particular, a game room can help drive customers into your location, where they may spend money on your core group of products or services.
Increase Time on Site
If you operate a restaurant or bar with a game room, customers will likely come to your establishment "just to play some pinball for a while" or "shoot a few hoops on the basketball game with some friends." Before long, however, they will have worked up an appetite and will decide to grab a few more things before they leave. Without the game room on-site, you would have lost the gaming, food, and beverage income.
Outer Orbit, based in San Francisco, brings food and fun together, offering spirits and Hawaiian-inspired dishes & desserts along with nine Pinball machines available for guests to enjoy an extended and exciting stay after they've finished a meal or are enjoying a few cocktails. To draw a bigger crowd to their establishment, Outer Orbit also hosts Pinball tournaments – each with a different theme, teaches Pinball basics classes, and generously allows a 'Free Play Wednesday' every Wednesday to bring in more foot traffic and gain more regulars.
Sign up for our newsletter to be the first to hear about new releases, product promotions, updates, and more!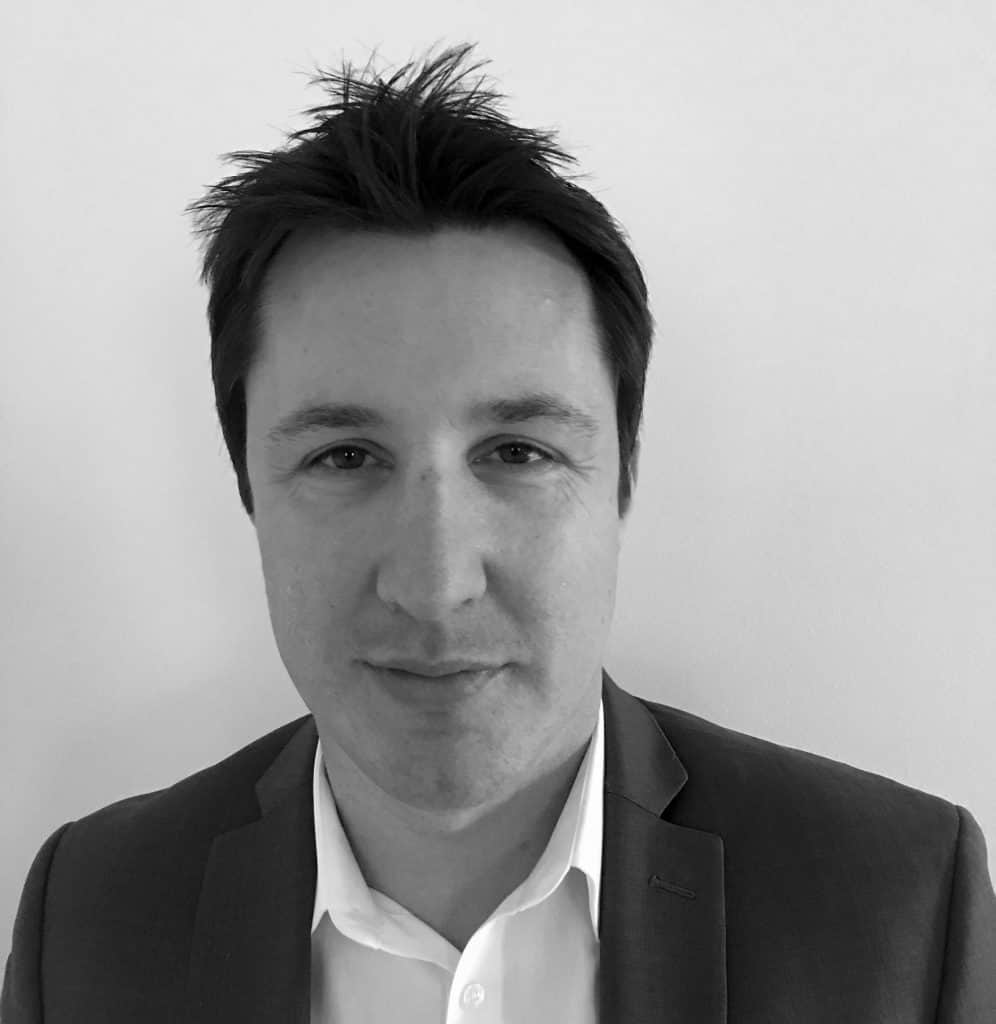 James Liess leads marketing and communications for Betson Enterprises, focused on working with manufacturing partners to grow awareness of products and services. He has more than 15 years of experience working with global brands in the sports and entertainment industry.