Amini's Galleria Holds Grand Opening for its $5 Million Expansion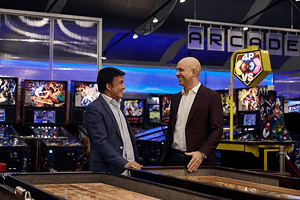 Amini's Galleria, a leading supplier in game room, rugs, lighting, home furnishings, and outdoor living, recently completed a massive $5 million expansion with over 65,000 additional square feet in their St. Louis, MO location. The company held its invitation-only Grand Opening celebration on Thursday, April 20th, in the Amini's Galleria St. Louis showroom, which included a ribbon cutting ceremony and special recognition of the President and Founders of Amini's, and an appearance by World Billiard Champion and Guinness World Record Holder, Dave Pearson.
The showroom expansion includes hot spring hot tubs and saunas, expanded area rugs, home and outdoor furnishings, lighting galleries, and an arcade game room featuring over 25 Stern Pinball machines, racing games such as Fast and Furious Super Cars and Cruis'n Blast, electronic darts, shuffleboards and more.
The game room also includes popular shooter games such as the latest in the Big Buck Hunter series lineup – Big Buck Hunter Reloaded, a personal favorite of CEO Arash Amini's son, Mack, and the reason Amini's was honored by Betson and Raw Thrills at IAAPA and at their recent Grand Opening.
Amini's

Receives Outstanding Sales Awards for Big Buck Hunter Reloaded

Amini's received special recognition at IAAPA 2022 from Raw Thrills Founder and President Eugene Jarvis and Betson Enterprises' President Bob Geschine, VP of Financial Services Kevin Fritz, and Sales Representative Nick Sarioglou for their achievement on Big Buck Hunter Reloaded sales. Betson Sales Rep Nick Sarioglou presented Amini's staff with the 2023 Raw Thrills/Play Mechanix Retail Sales Award for outstanding sales achievement of Big Buck Hunter Reloaded, and a 'Top Retail Sales of the Year Award' plaque at the Grand Opening Event.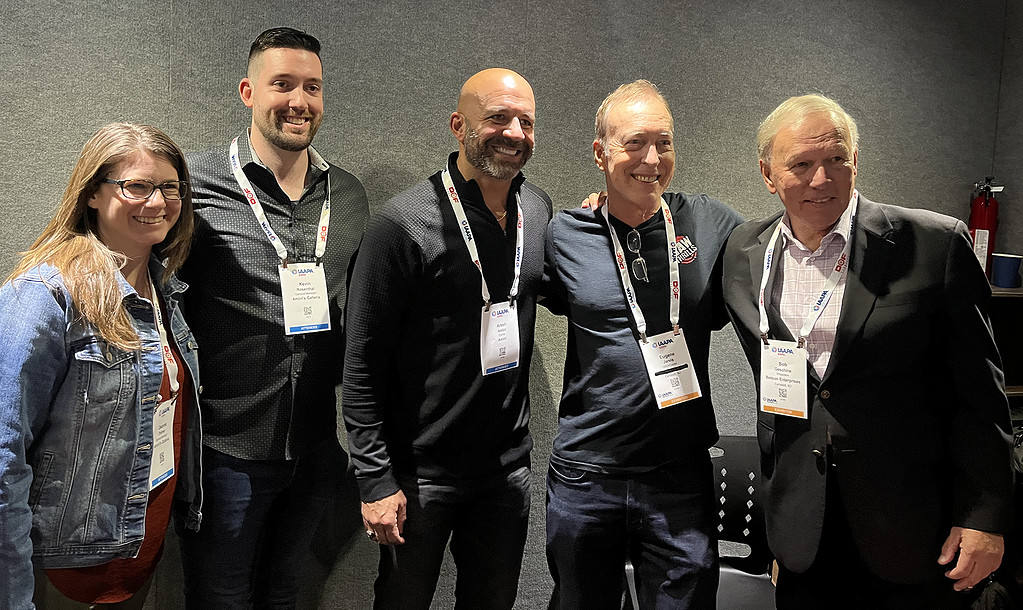 About Amini's
Amini's is passionate about service, follow-up, and follow-through, and we're becoming increasingly strategic in our approach to your shopping success. To learn more, check out the Amini Advantage by clicking here. They offer additional guarantees in writing to their customers, which no other retailer can compare. These days, you'll find more than a few pool tables when you shop at Amini's. We've become a leading supplier of game room, rugs, lighting, home furnishings, and outdoor living, and our stock is incredible. Drop in at one of our store locations—St. Louis, Kansas City (KS), Tulsa, or Oklahoma City—and check out AMINIS.com to see our massive inventory or make a special order.