Cha-Ching: 8 Reasons Why Your Business Needs an ATM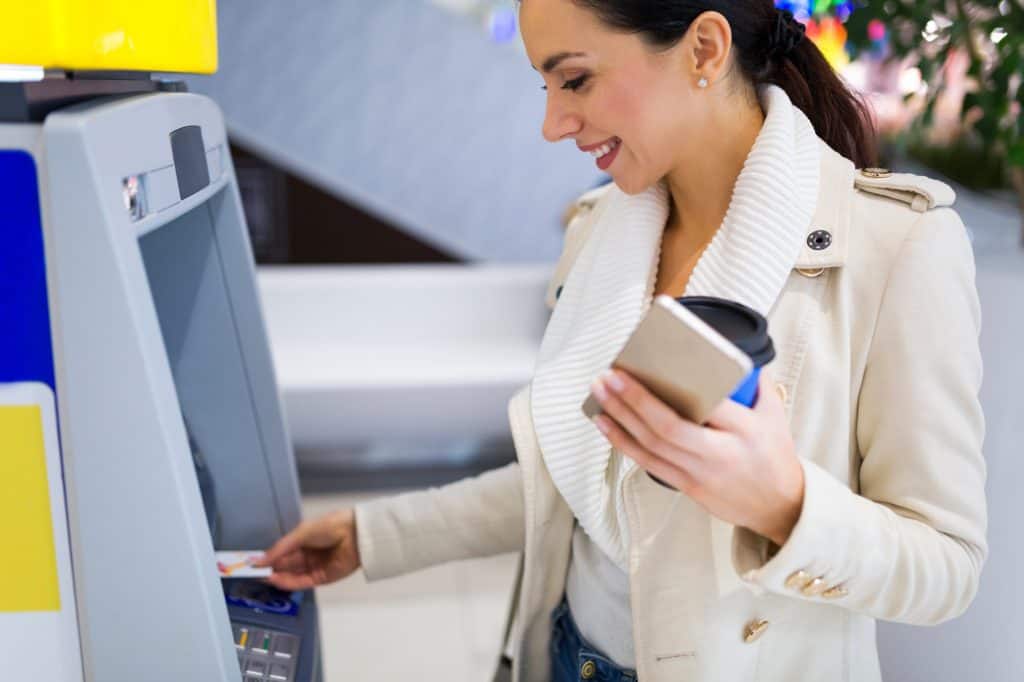 5 Minute Read
As a business owner, you want to build your bottom line and keep a steady stream of customers revolving through your door.
Yet, how many sales opportunities have you missed because a patron didn't have enough money on hand to buy your goods?
Especially if you're a cash-only business, this can mean losing a valuable customer, which can snowball into a slew of negative effects like a poor review to a social media rant. An ATM can make a difference in the convenience and satisfaction you offer your client base.
Wondering why your business needs an ATM? Read on. Today, we're sharing eight ways it can transform your store, starting on Day One.
Ready to learn more? Let's go!
1. Quick Access to Cash
First, let's go over the obvious. An ATM gives customers instant access to available cash, including money stored in banks and credit cards. If you only accept cash, they can now shop at your store or eat at your restaurant.

If they reach into their wallet and find only plastic, with no ATM in sight, they're forced to abandon your shop for a competitor's down the road.
2. Upsell Opportunities
Even if your store accepts cash and credit, it's still smart to research how to buy an ATM cash machine.

Why?

Let's paint a picture. A customer enters, checks out at the register, and starts for the door. On the way, he or she sees something else they'd like to buy that would go great with his new purchase.

The only caveat? He doesn't want to charge his card again.

If you have an on-premise ATM, he can withdraw the necessary funds, and you just made a second sale.
3. Foot Traffic to Your Store
What if your store were the one people flocked to when the shop down the road only takes cash, and their pockets are empty?

When someone leaves a shop and goes looking for an ATM, it's unlikely they'll return to the place they just left. They'll stick around if they find what they're looking for at your venue!

Over time, walk-by traffic will start coming to you first as word gets out that you offer ATM services.
4. Improved Customer Satisfaction
Although e-commerce is rising, research shows that most shoppers (58%) prefer shopping in-store. When they enter yours, what kind of experience do they have?

They won't take long to take their business elsewhere if they're turned away for insufficient funds or feel isolated because of your payment policy.

From there, it only takes a single one-star review to tank your sales and future earning potential. Convenience items, including ATMs, help improve the in-store experience and increase your likelihood of earning those five stars.
5. No Checks
Does your business accept checks? If so, you could be at a financial disadvantage.
The biggest risk you face is that a check could bounce due to insufficient funds, leaving you unable to collect the debt.
In addition, you could also face check fraud, which hits small businesses harder than others. In fact, 70% of all check fraud occurs at companies with fewer than 100 employees.
If you purchase an ATM through a reputable automated teller machine business, you can do away with your check acceptance policy.
6. Fewer Credit Card Chargebacks
If customers cannot get a refund from your store, they can contact their bank for a chargeback. This means they're asking the bank to take the money from your business account and credit the funds to their personal account.
When they make this request, the bank begins investigating the claim. If they find it valid, they can remove and transfer the funds. Meanwhile, the customer isn't obligated to return the item.
This can lead to a devastating loss for your company. If you have an ATM on-site that encourages using cash, you can help reduce the number of card purchases and subsequent chargebacks.
7. Fewer Credit Card Transaction Fees
Especially in the restaurant industry, transaction fees can be a tremendous burden. Most major credit card companies charge merchants a fee of between 1% and 3% for every credit card transaction performed.
An ATM machine allows patrons to use cash instead of a card, lowering the daily fees required. This means that you get to keep more of your hard-earned money!
8. Two Words: Surcharge Revenue
We saved the best part for last!
Every time someone uses your ATM machine, your business receives a minor surcharge. Sure, it might only add up to a few dollars at a time, but consider the possibility of hundreds of people stopping by the machine weekly.
Why wouldn't you add a zero-hassle income source to your business?

Understanding Why Your Business Needs an ATM
If you're still on the fence and unsure why your business needs an ATM, we encourage you to re-read this list again.
The advantages of owning an ATM far outweigh the small space they occupy in your store. When you install one, you're one step closer to becoming the go-to space in your community for convenience and affordability.
Ready to take the leap? That's where we come in.
We partner with some of the best brands to bring top-shelf vending solutions and amusement products, including ATM machines.
Contact us today to learn more and move your business into the future!