Jerry Battista Joins Betson Enterprises as National Parts Sales Manager
Betson Enterprises is pleased to announce that Jerry Battista has joined the company as National Parts Sales Manager. In this newly created position, Jerry will focus on directing the parts sales process, sales training, and positioning products and services. Additionally, he will be responsible for expanding Betson's parts sales and supporting the current customer network.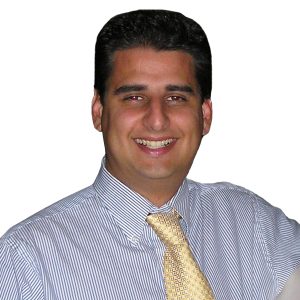 Jerry has been a top sales performer for organizations in the insurance, telecommunications, and travel industries where he outperformed sales goals. He also managed sales teams and implemented best practices programs that enhanced overall sales execution.
"We are excited to bring Jerry aboard to manage national parts sales," said Richard Zayas-Bazan, President, Betson Imperial Parts & Service. "Parts is an important part of our business and Jerry will provide a focus to better support our customers and secure new opportunities."
Betson Imperial Parts & Service Company offers a full line of parts and services to the amusement, vending, office coffee service, gaming, and billiard industries with three major parts distribution centers conveniently located on the East Coast, West Coast, and the Central United States.