Betson Named Distributor of the Year at Amusement Expo
Betson Enterprises recently exhibited at the 2018 Amusement Expo located at the Las Vegas Convention Center on February 28th & March 1st.  Betson showcased top Raw Thrills products highlighted by new releases such as Injustice, Snow Boarder, and Teenage Mutant Ninja Turtles, along with the favorite classics such as Space Invaders Frenzy, The Walking Dead, MotoGP, Jurassic Park, Cruis'n Blast, SnoCross, Big Buck HD Wild, and Aliens Armageddon.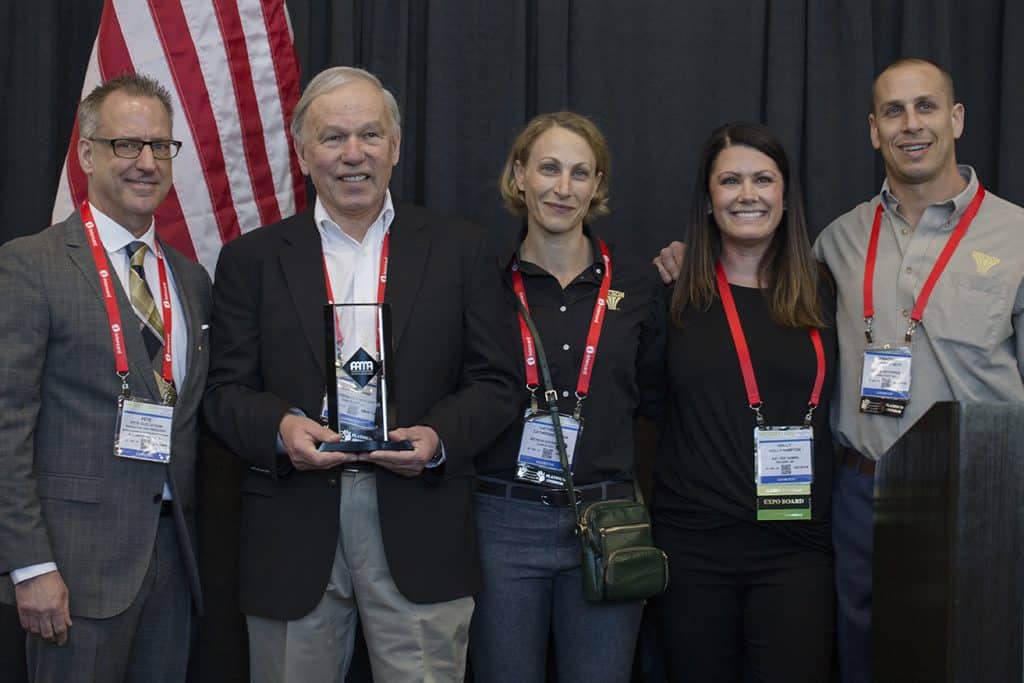 The Betson organization was proud to be recognized as AAMA's 2017 Distributor of the Year, as voted on by the AAMA supplier membership. The award was accepted by Bob Geschine (President & CFO), Catherine Algra (Director of Financial Services), and Jonathan Betti (Vice President of Sales & Marketing).
"All of us at Betson Enterprises is honored to receive the Distributor of the Year award given by AAMA." Stated Bob Geschine, President and CFO of Betson Enterprises. "We would like to thank all of our partner suppliers, loyal customers, and our dedicated team here at Betson for making 2017 a great year for Betson."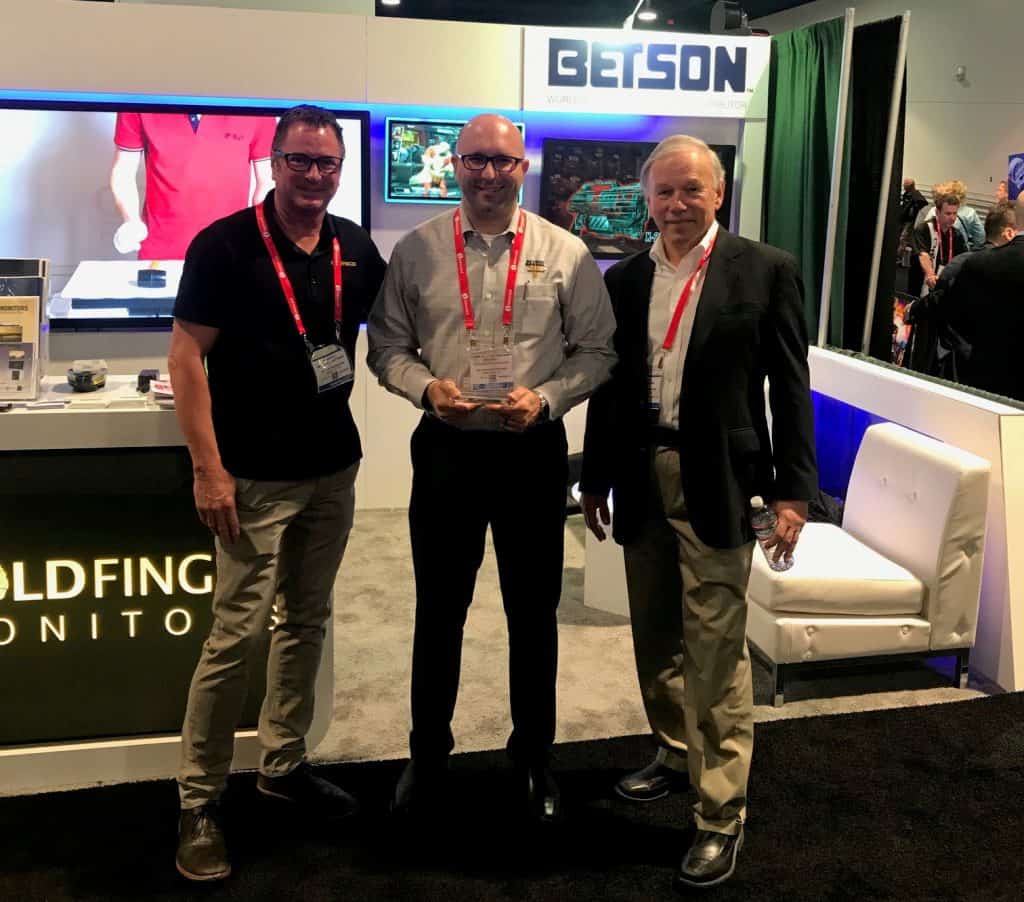 Betson was also excited to showcase Goldfinger products in an adjacent booth.  The innovative monitors and sleek presentation earned the Goldfinger/Betson booth an Outstanding Achievement in Exhibit Booth Design award. The award was accepted by Marshall Hartmann (Vice President of Sales, Goldfinger), Richard Zayas-Bazan (Vice President of Betson Imperial Parts & Service), and Bob Geschine (President & CFO, Betson Enterprises).